Inspection Services
200% Guarantee

If you are not completely satisfied at the end of the home inspection, not only will we refund the inspection fee, we will also pay for another inspector of your choice… We are so confident in what we do that we are willing to back it up… 200%
Call Today To Schedule…
(763) 350-8509
Rules of the 200-percent guarantee:
1. Client must be present at the inspection 2. Client must object within 1 day of the inspection 3. Client must provide their specific concerns in writing
SewerGard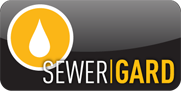 SewerGard is offered by the top home inspection professionals in the country and protects home buyers from the high cost of sewer line replacement due to collapse.
90 Day Warranty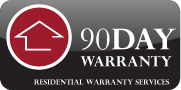 The 90-Day Warranty comes with your home inspection. This warranty is valid 90 days from the date of inspection or 22 days after closing, whichever comes later.
This warranty covers repairs to items the home inspector has found to be in good working condition at the time of inspection and are specifically listed within our warranty.
Your will never have a deductible to pay, and claims will be handled within 72 hours of completion. And if you already have a warranty, no problem. Ours can work in conjunction with an existing warranty.
Recall Chek
THE RECALLCHEK STORY
Since 1974, American citizens have been protected from dangerous items in their homes by federal law. Congress prescribed a system whereby if a manufacturer designed a dangerous product, they MUST recall all those items and FIX THEM FOR FREE! 

The problem in the law is that most often it's up to the consumer, to find out whether appliances are potential fire or safety hazards! 

There is a database designed and managed by the government, but you would have to wade through 195 MILLION recalled items to find out if a dishwasher or air conditioner is a hazard to your clients family.